Book an online dietetics (nutrition) consultation with accredited dietitian Giselle Brand. Giselle enjoys travelling the east coast of Australia educating the public as well as speaking at Medicare-sponsored public forums for healthcare professionals like doctors, nurses, carers and aged care chefs on eating to mitigate common illnesses like cancer, diabetes, depression & heart disease.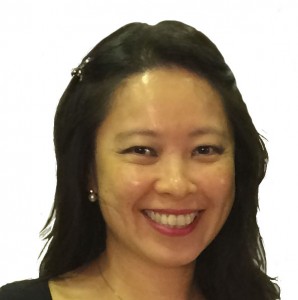 M.Nutri & Diet. (Syd.Uni.), Grad Dip Food Sc (UNSW), BSc. Med. Sc.
Giselle Brand (Accredited Practising Dietitian)
Speaker
Healthcare Professional Educator
Sustainable Health and Sustainable Living Advocate
Do you wish your doctor (GP) knew more about nutritional medicine? Do you have a lot of questions about your medical condition and prcscription drugs but your doctor never seems to have the time to answer them? Come and attend Giselle's short and entertaining presentations and learn valuable life-changing information to reverse common chronic health conditions like diabetes, clogged arteries, high blood pressure, fatty liver, MS, depression and reduce your own risk of developing cancer.
Her popular presentations include the "Natural Alternatives" Series listed below:
Natural Alternatives to Statins (to lower blood cholesterol levels)
Natural Alternatives to Diuretics and Beta-blockers (for controlling high blood pressure)
Natural Alternatives to Manage Gastro-oesophageal Reflux (GORD)
Natural Alternatives to Manage Diabetes (for better blood sugar control)
Natural Alternatives to Look/Feel Younger and Boost your Energy
Natural Alternatives to Make Yourself More Cancer-Resistant
Natural Alternatives to Reduce Reliance on Anti-depressants. Regulate your mood and sleep by creating your own personalised weekly dietary plan filled with your very own favourite "happy foods".
Online Dietetics (Nutrition) Consults for the following Health Conditions:
Women's Health (Pregnancy, PCOS, irregular period, on the pill)
Weight Management – Weight Loss / Muscle Bulking
Dysphagia
Diabetes
High Cholesterol
High Blood Pressure
Fatty Liver
Metabolic Syndrome
Polycystic Ovarian Disease Syndrome
Irritable Bowel Syndrome (IBS)
Food Allergies and Intolerances
In Remission from Cancer Treatment
ADHD
Paediatric Diet (how to support healthy immune development for allergy prevention)
Mental Health (depression)

Are you on prescription drugs?Do you want to learn more about drug-nutrient interactions you wish your general practitioner (GP) knew?For a personal dietary consult with Giselle Brand, please ring:P – 1300 721 886

M – 0413 236 077

If you are too busy, simply book for an online consult at http://myonline-dietitian.com/dietitian/giselle-brand.aspx
Mandatory for each Initial Dietary Assessment:
Online Dietary Analysis – 1 week's Food Record
Ways to Optimise Your Nutrient Intake
How to Correct Your Nutritional Deficiencies
"The human body is the best picture of the human soul."
– Ludwig Wittgenstein, Austrian Philosopher